Join us for a special November get-together in Leicester, followed by a dinner in celebration of our collective achievements over the year!
The Slow Ways team would like to invite you to this special get-together in central Leicester taking place on Saturday 12th November to celebrate how far the network has come this year.
Over the weekend we are inviting people to see how many of the city-region's Slow Ways we can walk, review and verify in one go. As part of our autumn National Swarm Weekend, our challenge is to edge closer to having a verified national walking network that connects all the towns, cities and national parks in GB. Add to the collective total and be part of the buzz as we tick off as many as we can!
There will also be free guided Slow Ways walks taking in Leicestershire. Join Kelly on a walk from Syston or Lynn on a walk from Narborough.
The get-together at Guildhall
Start or end your walk at our basecamp. We'll be at the beautiful Guildhall for the day (11-5:45pm) ready to welcome you!
Meet the Slow Ways team
Connect with people and celebrate walking lots of Slow Ways together
Drink tea and coffee
Go on a guided tour of the Guildhall (tours will run at 11:30am and 1pm)
Buy a unique Slow Ways map!
Hear some short inspiring talks
See an exhibition of beautiful risograph artworks inspired by Slow Ways journeys
Dinner at Prana Cafe
At the end of the day, join us at the pretty Prana Cafe (6-8pm) for a special celebratory meal for our amazing volunteers and supporters! That's you!
The dinner will be hosted by Prana Cafe closeby to the Guildhall, 10 Horsefair St, Leicester LE1 5BN
If you have any specific dietary or accessibility requirements, please let us know (by emailing Saira at saira@slowways.org)
Spaces to the dinner are limited! Book in advance to avoid disappointment.
Slow Ways is a grassroots initiative to create a national network of walking routes that connect all of Great Britain's towns and cities. This will make it easier for people to imagine, plan and enjoy walking and wheeling journeys between places.
So far 8,000 walking routes have been suggested by volunteers. Our next challenge is to check them all. That means walking and reviewing 120,000km of routes that span every county in Great Britain. It's a big challenge, but totally doable with enough people.
You can help with the National Slow Ways Swarm by walking and reviewing one or more routes. Share your adventures with us on Twitter, Facebook and Instagram at @SlowWaysUK #SlowWays.
You can take part in the swarm wherever you are – you don't have to come to Leicester! Find out more and register for the National Swarm here.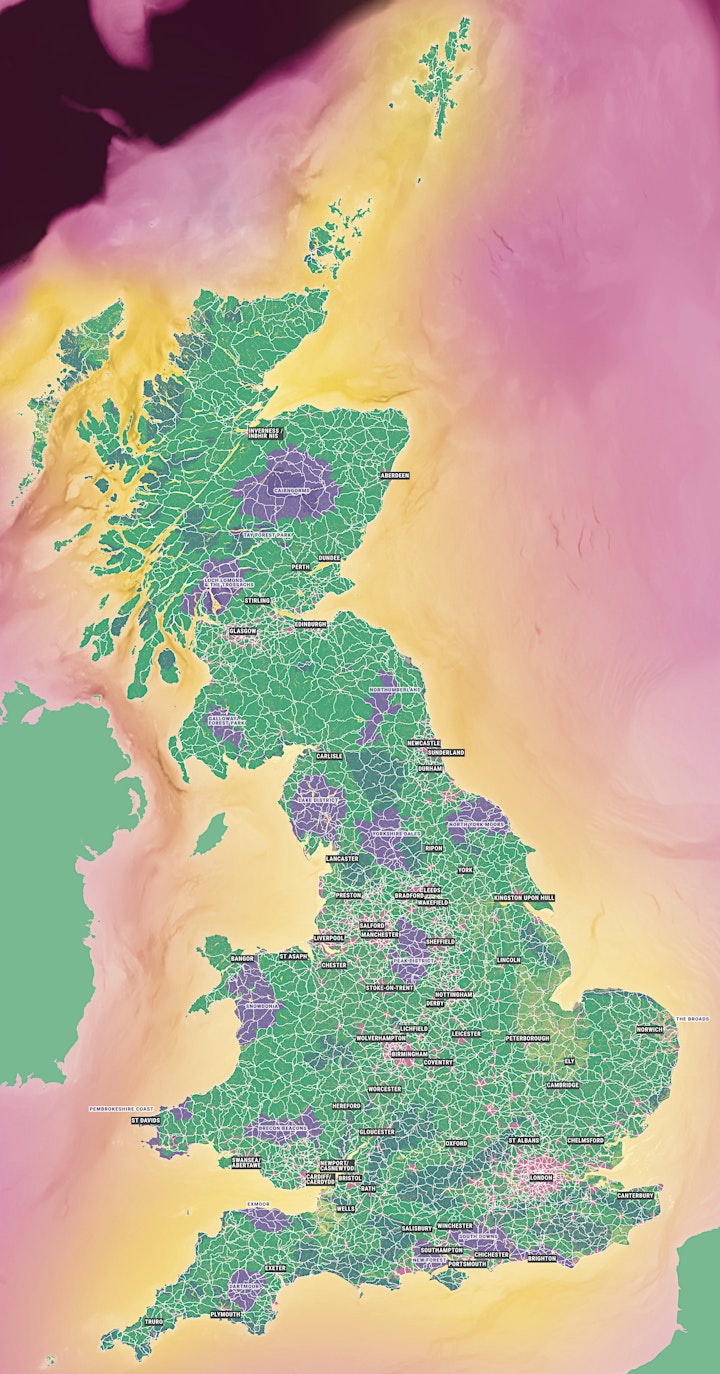 Slow Ways has kindly received support from the National Lottery Community Fund.
Free